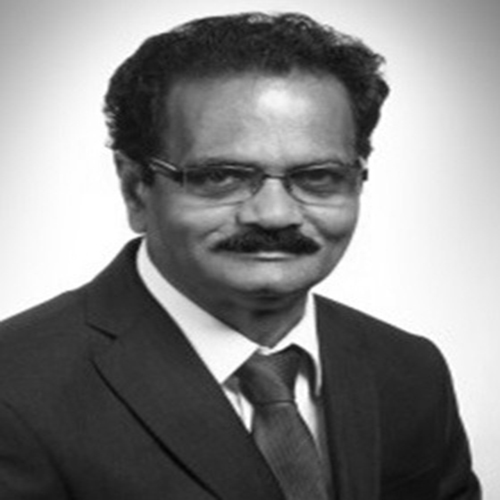 DR. SIVA NAGI REDDY EMANI
CEO – CCVA
Former Director – NITHM
Prof.Reddy joined Govt.Service in 1978 in Endowments Department and in 1979 moved to the Department of Archaeology; Museums, Govt.of Andhra Pradesh. 
Successfully transplanted more than 100 temples (built between 7th to 17th Centuries A.D.) which were threatened submergence of Srisailam Reservoir and Built more than 300 New Temples all over Andhra Pradesh and the Telangana States as part the Silpa and Agama Sastras.Prof.Reddy served National Institute of Tourism & Hospitality Management, Hyderabad as Director, School of Travel and Tourism. Prof.Reddy developed a lot of Tourism literature for Department of Tourism, Govt.of Andhra Pradesh. He is on many expert committees and academic bodies at many State Universities.
Dr. Reddy is Chairman Board of Studies, Dept.Of Travel and Tourism, Vikram Simhapuri University and member, the board of studies, SV University and Acharya Nagarjuna University. He is nominated as member High-level Committee for the Schemes of Hriday and Prasad at Amaravati, a Buddhist Centre in Andhra Pradesh. Prof.Reddy wrote and edited many books (nearly 100 books and 500 articles) on History, Culture, Archaeology, Buddhism, and Tourism. Dr.Reddy after his retirement from the department of archaeology and Museums in 2013 April,as Sthapathi joined in APTDC and then as Director, State Gallery of Art till May 2014. He again joined in APTDC as OSD (Art and Sculpture) holding full additional charge OSD, Silparamams, AP.
Professor Emeritus – IIFT, Delhi
Former Professor – Memphis University, USA
Former Professor – University of Ashland, USA
Dr. E. Murali Darshan, a noted academic, policy advisor and foreign trade analyst, did his PhD on Impact of WTO on India's International Trade special reference to Services Exports from Osmania University.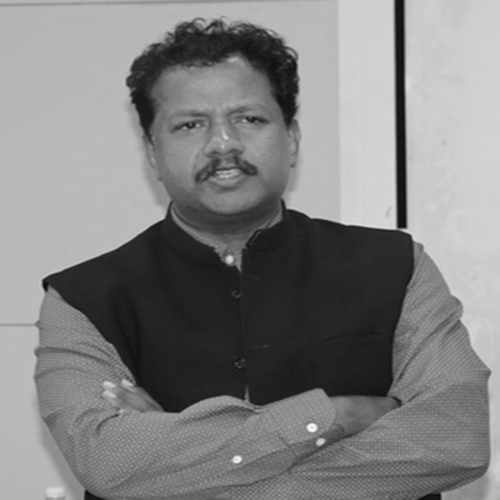 For over a decade he taught at the prestigious Indian Institute of Foreign Trade, New Delhi, He was Associated with WIU (Western International University USA) as visiting Professor Teaching International Business and International Business Environment. He works at University of Ashland and Memphis University, USA. He is instrumental in starting the MBA International Business at JNTU Hyderabad, Academic Governing body member of Indian Institute of Packaging, Worked as Consultant and Professor Management Department at National Institute of Pharmaceutical Education and Research Hyderabad NIPER and founder of MBA Pharm.
QUALIFICATIONS
Ph.D. Impact of WTO on India's international trade special Reference to services exports Osmania University, Hyderabad…
EMIT Executive Masters in International Trade (Indian Institute of Foreign Trade, New Delhi 2001)
CCITL Certificate course in international trade logistics (Indian Institute of Foreign Trade New Delhi 2000)
CCEM Certificate Course in Export Marketing) Indian Institute of Foreign Trade, New Delhi, 1999.)
M.B.A. Marketing) Osmania University, Hyderabad, October 1993
Dr. E. Murali Darshan has been responsible for conducting path breaking studies and research and both initiating as well as formulating central government and state government's policies with respect to foreign trade. He was responsible for the Central Government initiatives: Focus Africa, Focus Latin America, How to create Indian brand image in USA market and traveled extensively. In addition he formulated the Foreign Trade Policy of Andhra Pradesh based on his report on AP Export Potential. Several things were developed and This became the benchmark for similar exercises by many other states in India, in which, Dr. E. Murali Darshan, as expected, played a critical role. He also serves on the Boards of many major companies across a variety of industry verticals; and has been instrumental in designing developing and guiding educational programs in the field of management, international business, Foreign Trade and WTO. Dr. E. Murali Darshan is one of the foremost experts in the country in the field of Foreign Trade and International Business,. He is currently serving as lead Consultant for the training of the SAARC Officials. Recently he was invited as speaker on FTA's for the 4th GLOBAL ECONOMIC SUMMIT Organised by World Trade Centre.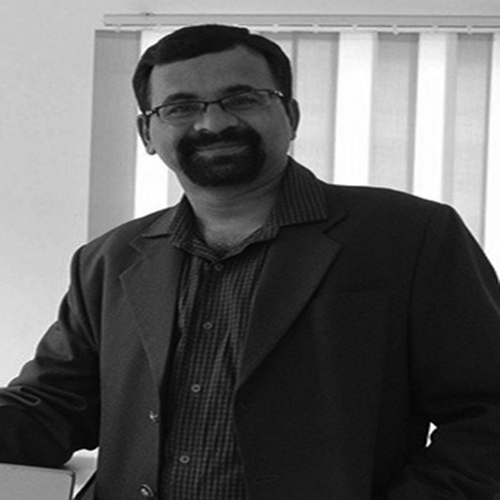 CHAIR – RESEARCH & ANALYTICS
Professor-Research & Analytics
Former Professor – Welingkar Bangalore
Statistician with over 20 years experience in Academics and Industry.He is currently teaching Business Statistics, Operations Research, Operations Management, Business Research Methods and Marketing Research & Data Analysis and Decision Making using statistical software. 
He has presented 30 Research papers in International and National conferences and 10 papers are published in national and International journals. His research are as are Multi variate analysis, Regression modeling, Discriminant analysis, conjoint analysis and Multi dimensional scaling techniques, econometrics and decision sciences. He worked for many Business schools in Bangalore,and also he has worked as a Member of Board of Studies and Board of Examination in Kuvempu University, Karnataka. Currently he is working Statistician for Data Analytics
Adj. Professor - Operations Management
Professor – Operations Management & Sales
Former Professor – Welingkar Mumbai
Practicing management consultant with over twenty years of rich and varied experience in Sales and Marketing.(MCX, Data proand ATCO, with core areas of interest in Operations Management and Materials management.)Sales and Marketing management is close to his heart.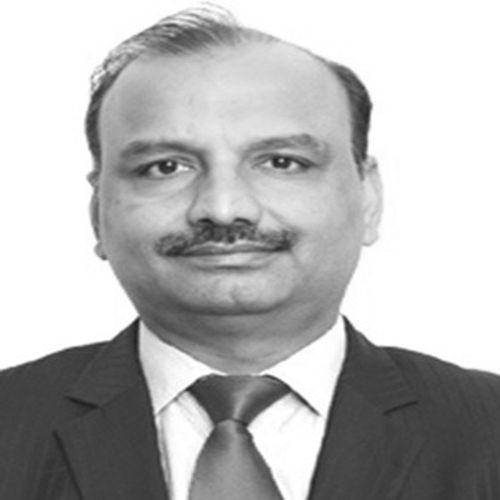 Have developed self-learning materials on Services & Operations management and have authored many articles and research papers. Believes that continuous improvement, innovation and sustainability are important in management education. Conducting Management Development programs with the corporate executives on Operations management,Project management and sales process management.is what I enjoy the most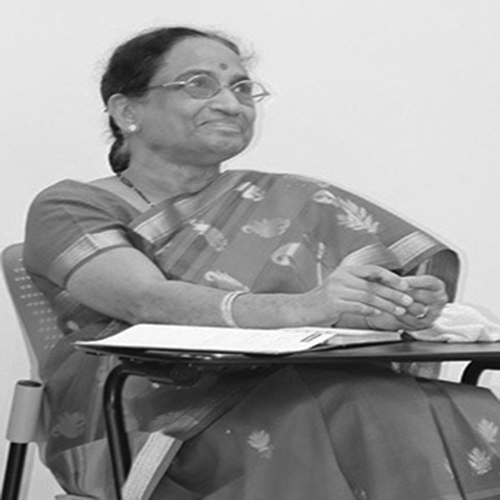 CHAIR - BUSINESS AND ECONOMICS
Professor – Business & Economics
Former Dean & Director – Maris Stella College
Prof. Subbalaksmi having 30 years of experience in teaching and training, known for her publications in renowned journals like Yojana (Ministry of I&B, Publication Division, Government of India). Authored many PG & UG Programmes of Acharya Nagarjuna University and Dravidian University.The Book on "Indian Economy" authored by her is note worthy. Co-Authored "Andhra Pradesh Economy Development" book, specially meant for competitive exams of Group 1 and Group 2. "SarvaSikhsaAbhiyan" a wing of UGC research project of Acharya Nagarjuna University
selected her as a Technical Consultant.
Her research papers on wide array of economic topics were presented and published in about 50 national and international seminars. Her talk sare frequently aired by A.I.R
She is a member on Board of Studies in many professionaI institutions. She is a life member in the professional bodies like IEA and APEA.
ASST.PROF - ACCOUNTING & FINANCE
Asst. professor – Finance & Accounting
Former Co-founder and Director – Dial Vijayawada
Mr.Satyendra comes with a decade of experience in corporate, entrepreneurship and teaching. An expertise in TALLY 9ERP, WINGS, WINCA & FOCUS Accounting software packages, SAP FICO.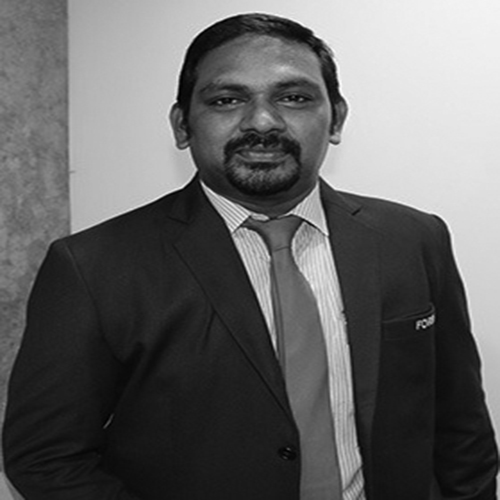 His area of research interest is Corporate Finance, with several years of experience in teaching, research and administrative, he serves FORBES B SCHOOL since its inception. Prof,Kumar is a social conscious individual and environment, activity involving in social works like organising blood donations, medical camps, volunteering and participating in several NGO programs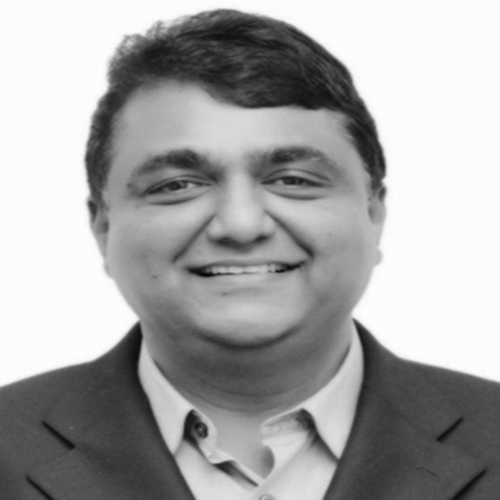 Prof – RETAIL AND MARKETING
Management Professor; Advisor & Writer: Top Voice on LinkedIn 2017; Marketing & Business Development Consultant
Prof Dr Ajit Patil is an erudite & accomplished management professional, consummate academician, a prolific writer and a budding researcher.
He is a Production Engineer with an MBA in Marketing from Sydenham Institute of Management Studies, University of Mumbai. He has obtained PhD in Retailing from Pune University. He has been associated with the industry for over 28 years. He has worked in middle and senior management in International and Domestic Sales and Marketing.. He teaches Marketing & Retailing to MBA students in India & overseas. His teaching association with ICFAI Business School (IBS) Mumbai is for about 18 years where he is currently employed as a full-time Faculty Member. He has also taught at the University of Mumbai & as a visiting faculty, he taught at the University of the South Pacific, in Fiji & in Mercer University Atlanta, USA.
He is actively involved in consultancy. As a Management Consultant, Advisor & Coach he provides advice on Business Strategy, Marketing Planning and Selling techniques to Small and Medium Scale companies (SMEs) and retailers.
He was awarded the 'Top Voice on LinkedIn – 2017'. Case Studies written by him have won national & international awards. He has presented them at the international conferences in the USA & India. Few of his case studies are published in international journals.
He has conducted Management Development Programmes (MDP), Training Programmes for Companies like Indian Oil Ltd, Indian Postal Services, Steel Authority of India, Padmakshi Financials, Brenntag India Ltd, Polygel Industries, etc. His textbooks are published by Thakur Publications (www.tppl.co.in ). These books are textbooks for MBA/MMS students at the University of Mumbai & Pune University.